About us
We are a skilled team of agency staff led by an experienced online marketer specialising in Search Engine Marketing (SEO & Google Ads), with a successful commercial track record spanning over 13 years.
Our services generate more leads or online sales for your business, providing measurable ROI.
Growth-hacking methodology
Tech entrepreneur and startup advisor Sean Ellis first coined the term 'growth-hacking' in 2010. It's the concept that startups and SMEs don't need to build and manage a marketing team or establish a complicated marketing plan to achieve their business objectives – they simply need growth.
"Without the same access to resources or budget, smaller companies need to maximise their creativity online and react quickly to utilise market data."
Self-proclaimed 'marketing experts' from traditional marketing backgrounds lack a good enough understanding of the current digital landscape; struggle to overcome technical hurdles; or simply can't keep up with the fast-paced nature of the digital marketing industry.
With our specialist knowledge and decades of experience, we are able to thrive where others fail.
Read more about our approach
---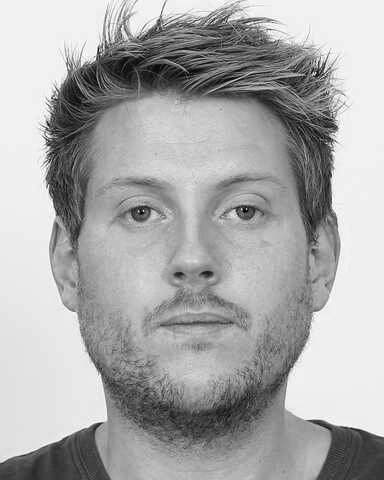 About our founder
After studying IT & Media for six years—gaining an invaluable insight into the world of digital media and advertising—I quickly began my professional career at a full-service web agency in 2008, where I took on the role of Online Marketing (PPC) Manager.
Four years later, having successfully managed ~£1.2M of yearly advertising budget for a range of clients, I resigned as Head of SEO/PPC and went on to join Google's tech startup community—TechHub @ Google Campus—in the heart of London's 'Tech City', Shoreditch. Here I worked with an innovative iGaming startup as a marketing affiliate and private investor.
In 2013 I joined a London-based B2B service company operating in the FMCG sector, where I led the execution of the company's digital strategy and oversaw the growth and development of the eCommerce website, while building and managing a team of both agency- and in-house specialists.
During my tenure as Online Marketing Manager, I was headhunted by a FTSE 100 company in the Information Management sector, but declined in favour of starting my own business. JStuart Digital Marketing was founded.
Key skills
Search Engine Optimisation (SEO)
Pay Per Click (PPC) Management: Google Ads certified
Conversion Optimisation (UX/CRO)
Website Development & Consultancy
Analytics/Insight
Research/Testing
Certification & associations
Google AdWords certification:

AdWords Fundamentals
Search Advertising (advanced)

TechHub Community Member @ Google Campus London
Industry events attended
---
What can we do for your business?
How we can help your business will depend on the goals of that business and what can be achieved within your budget. We work closely with every client to find a bespoke solution best suited to them.
Put simply, we take a holistic look at the digital marketing needs of startups and SMEs – then create and manage services which increase leads or generate eCommerce sales by capturing relevant traffic from search engines and other online channels, while ensuring this translates into measurable KPIs:
Improved coverage/ranking in search engines
More relevant/better quality traffic
Higher conversion rates
Increased marketing ROI
Greater profitability
View services