Analytics
Analytics Setup & Reporting | Proactive Monitoring | Event & Conversion Tracking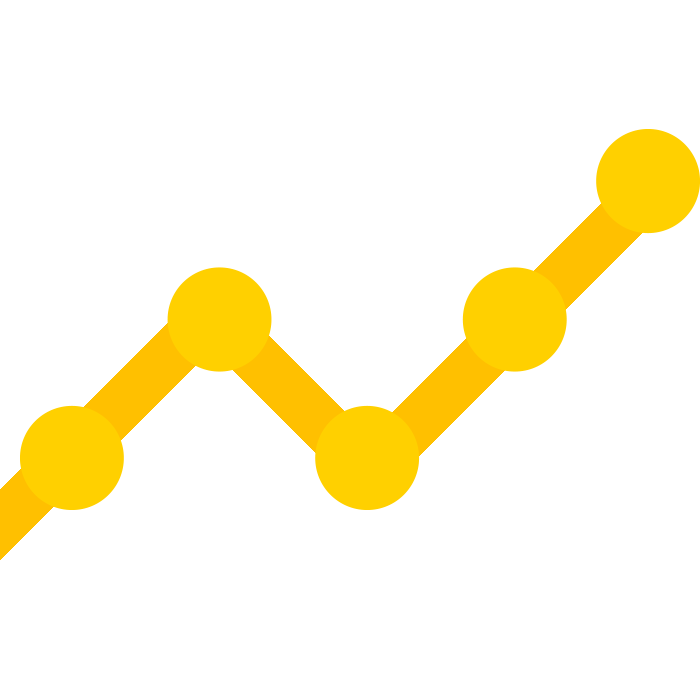 Using industry leading third-party tools, visitors to your website can be accurately tracked – allowing for detailed analysis of traffic acquisition, user behaviour and conversions – to report on campaign performance / KPIs and demonstrate marketing ROI.
In order to measure the success of your Search Engine Optimisation (SEO) or Paid Ads (PPC) campaign, we employ Google Analytics and other bespoke third-party dashboards, to track KPIs needed to monitor campaign performance and gain unique insights into visitor behaviour – allowing us to continually optimise your campaigns and maximise your marketing budget.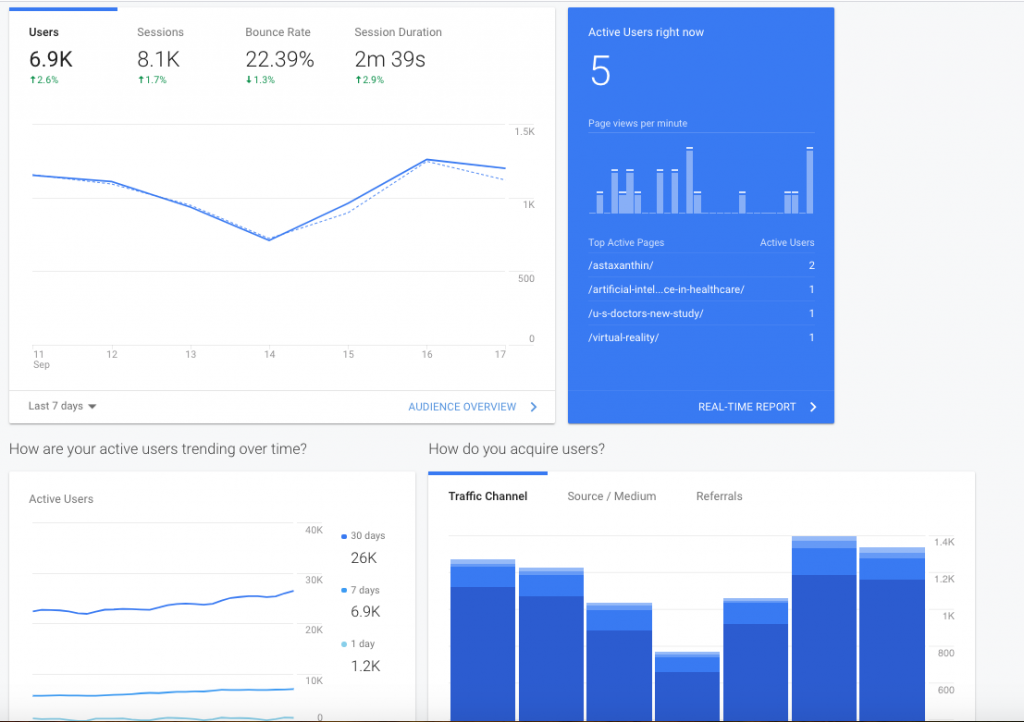 What are you able to track?
Google Analytics is the industry standard for website visitor tracking. It's unrivalled feature set allows for the tracking of almost any metric you can imagine – but here are some common examples:
Audience

– No. of Visits / Avg. Visit Duration / Pages per Visit / Bounce Rate / Geographical Location / Device Usage Data / User Demographics and more.

Acquisition

– Breakdown of how your visitors found your website (e.g. Google Organic Search / Paid Ads / Social / Email / Direct).

Behaviour

– Detailed user and content activity, such as your Most Visited Pages / Interaction Events (e.g. Button Clicks, Log-Ins, Site Search Usage, Phone Call Clicks).

Conversions

– Breakdown of key Goals and Conversions that happened on your website (e.g. Contact Forms Submitted / Callback Requests / eCommerce Transactions / Brochure Downloads).
In addition to Google Analytics reports, clients running a premium Search Engine Optimisation (SEO) campaign will be provided with a custom dashboard to track the ranking positions of their target keywords in Google – so you can literally watch as your website rises up the search engine results.
---
From the initial installation and setup of tracking code on your website, to ongoing professional monitoring and proactive optimisation led by analytics data – we can help with all your online tracking and reporting needs.
Enquire Now